Medium
What is the Hour of Code?
The 'Hour of Code' is a nationwide initiative by Computer Science Education Week (CS Ed Week) and Code.org to introduce millions of students to one hour of computer science and computer programming.  In North Dakota, this gives our educators an opportunity to build on our mission of Every Student, Every School, Cyber Educated. 
Hour of Code 2023
The Hour of Code takes place each year during Computer Science Education Week. The 2023 Computer Science Education Week will be December 4-10, but you can host an Hour of Code all year-round.
This year's theme is Creativity with AI. Join millions across the globe in organizing an hour of coding. Anyone, anywhere can do it. No experience needed.
Join the Hour of Code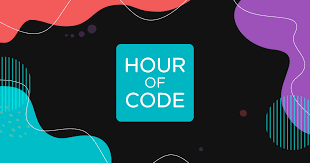 Hour of Code Resources:
---
Activities and Resources
Medium
Code.org
Code.org offers free computer science courses, curriculum, and projects for students and educators, including free resources for Hour of Code.
Medium
Game Lab
Game Lab is a programming environment where you can make simple animations and games with objects and characters that interact with each other. Design an animation or game, code with blocks or JavaScript to make it work, then share your app in seconds.
Medium
Looking for unplugged activities?
Check out these great activities, no computers or devices needed!
Medium
Learn basic coding concepts to escape Dr. Breakowski's mysterious mansion by dawn in this free Hour of Code lesson. Solve puzzles using computational thinking to unlock secrets, open trap doors, and reveal hidden clues. Follow step-by-step instructions here!
Medium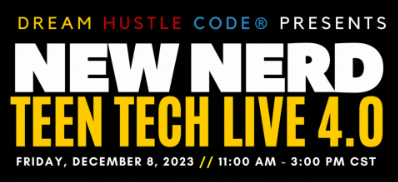 Teen Tech LIVE is Dream Hustle Code's annual event that brings together thousands of youth from hundreds of schools across America for an engaging tech/gaming-centered educational experience.
Join a virtual field trip on Friday, Dec. 8 happening 11:00am-3pm Central - join anytime or for the entire event!
Medium
---
Want to connect with an EduTech Specialist?
Contact us or email help@k12.nd.us to be connected with an EduTech Information Technology Specialist for questions, ideas, and assistance for your Hour of Code! 
---
ND Hour of Code Partners
Medium


Medium
---
Looking for more Computer Science activities and resources? Check out our curated list of CS Resources.